Street Agency has recently partnered up with HubSpot – an inbound marketing and sales platform that helps companies attract visitors, convert leads, and close customers.
On the 12th of October, HubSpot hosted Inbound 2021 – an immersive and interactive 3-day digital experience. The event was an inspirational one, full of insights and diverse thought. Hubspot has hosted the annual event since 2012 which was taken online for the first time in 2020, due to the pandemic.
The motivating and educational conference connected people across the world, enabling those who joined to network and attend live presentations with over 100 influential speakers.
Some of the big-name speakers who took part in Inbound 2021 included: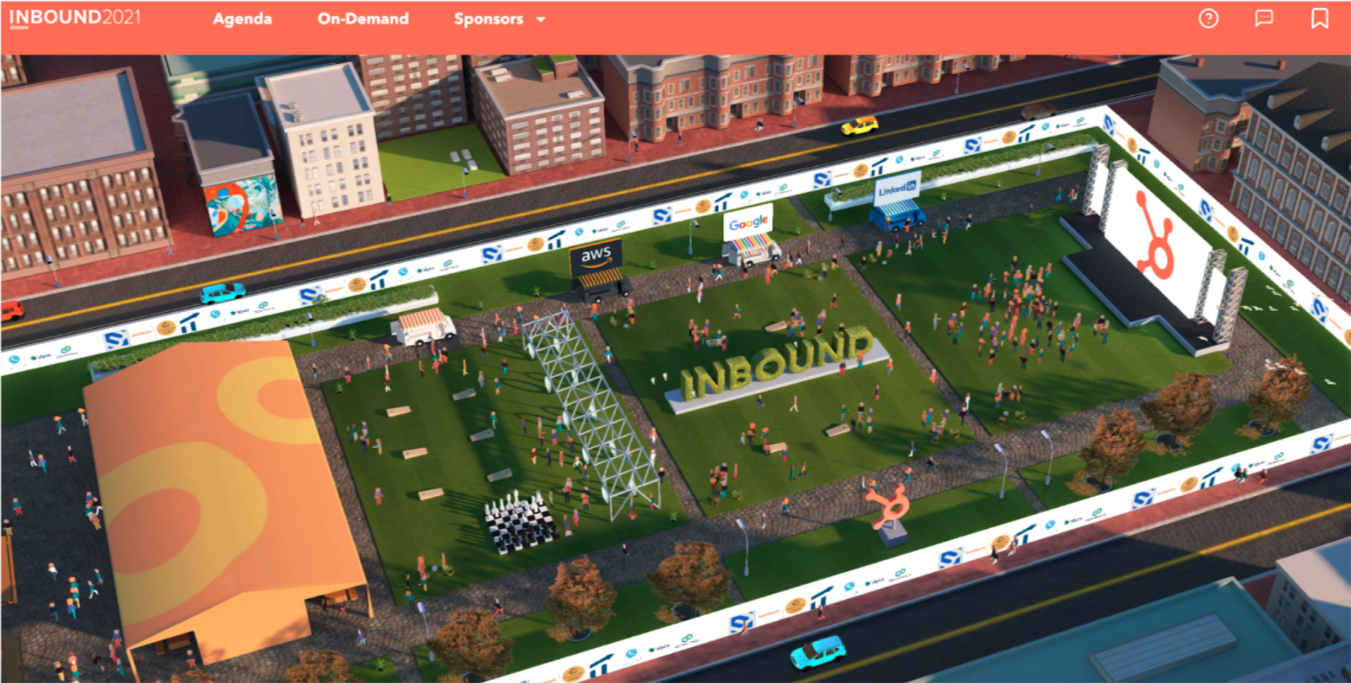 Although those in marketing-based job roles are most likely to benefit from Inbound 2021, it is no longer just a marketing conference. With a large variety of subjects and industry expert speakers, expanding the level of insightful content for anyone in business – no matter their job role or industry of work.
There were some amazing takeaways and discussions around the reopening of the events industry, storytelling for brands, sales, email marketing, customer experiences, and success, what we've learned about prospects' behaviors and relationships since the pandemic, focusing on what works and what doesn't.
The speakers and HubSpot founders who shared their wealth of knowledge, wisdom, and advice really gave the guests some in-depth insights into what challenges and consequences the industry had faced during the pandemic, what it can learn from these experiences, how it can implement changes into its work to succeed.
Covering several valuable subjects, Inbound allows you to use some awesome features such as personalising the talks you want to attend which I found really useful.
There was an 'On-Demand' feature which allowed the guests to watch all the talks and presentations time and time again. The event included chat boxes, information about the event, and a 'Takeaways' button where they could download informative session materials. Guests could also add filters to personalise what they wanted to watch and learn about – some of the filters include B2B, Buyer's Journey, Design, and Email Marketing.
The speaker to close the Inbound 2021 event, was the one and only Oprah Winfrey, who was incredibly inspiring. She felt that HubSpot and Inbound were making the most of their current situation in the pandemic to still connect with one another no matter where they were in the world. Inbound allowed the industry to connect and talk about changes arising from the pandemic, sharing challenges and how they were handled.
Oprah explained that not allowing for people's mistakes is outdated and ineffective, that leading with compassion is the most important way forward and a lack of compassion in the workplace can lead to failure.
The way we make people feel is important, and intention and clarity are vital in our work and personal life. What can mistakes and setbacks teach us and how can we grow from them? What kind of message do we want to be sending out and what's the intention behind it? How do people view us as an individual, a company, a business? Oprah warns us not to fall into the trap of having the 'disease to please'.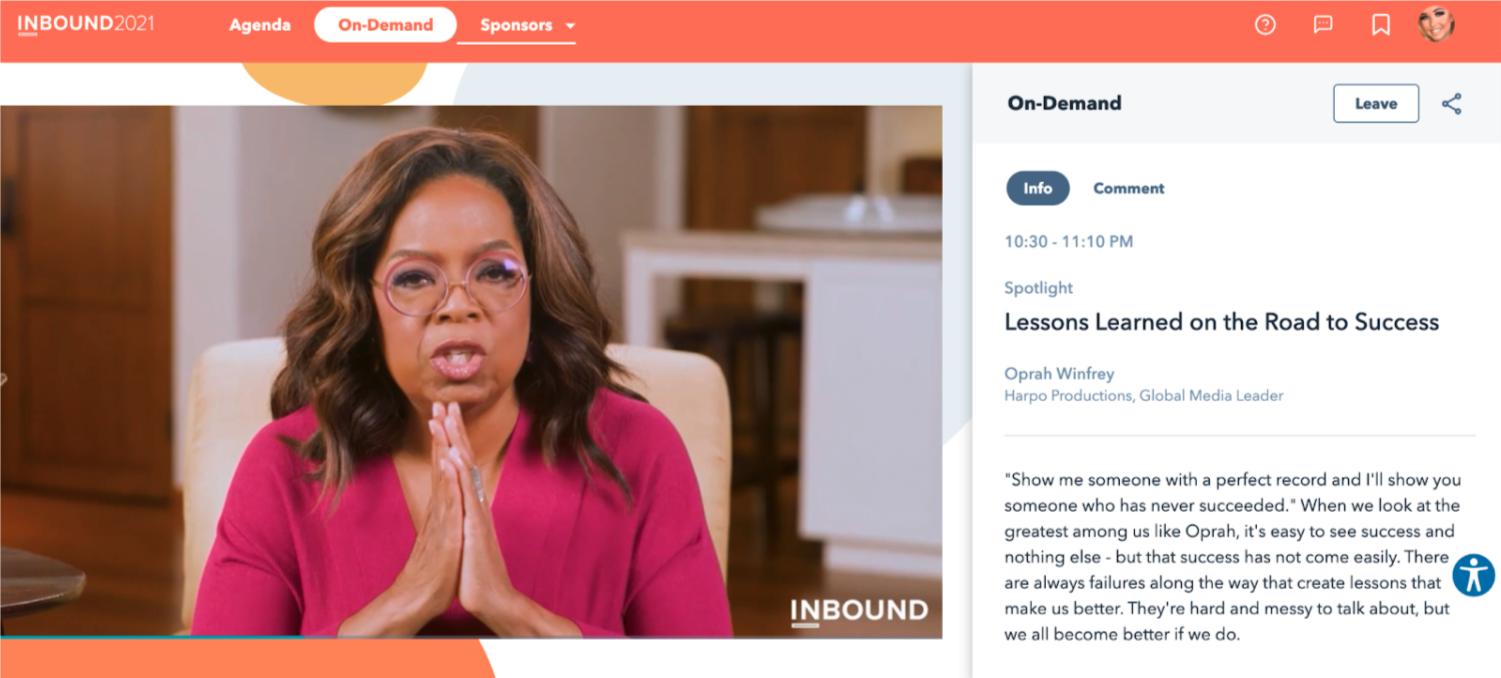 You can enjoy Oprah's inspiring Spotlight here – https://join.inbound.com/on-demand/rec85UGvTqSoZoSaN
Did you attend Inbound 2021? What were your main takeaways from this amazing conference? Let us know if you learned at this event that hasn't been mentioned, we'd love to hear from you!
You can check out the Inbound 2021 content library here, where you can watch videos on demand! – https://join.inbound.com/on-demand