In its 3rd year, The BD100 has announced their top rated business developers. The idea behind this exclusive and prestigious list is to shine a spotlight on those individuals who have pushed their teams forward and accomplished extraordinary achievements in their agencies.
Having received hundreds of ballots and after taking the time to narrow them down, judges Kerry Glazer (Chair, AAR), Phil Jones (Founder & CEO, Podge Events Limited), Ian Millner (Co-founder & Global CEO, Iris), Sherilyn Shackell (Founder & Global CEO, The Marketing Academy), Mark Clark (Owner, JFDI), Camilla Honey (Owner, JFDI), Fergus Gregory (Director, Collingwood Advisory Ltd), Kate Bosomworth (Founding Partner, Platform London), Peter Cowie (From Good to Great) and John Pummell (CEO, Confidant), found that two of our own Street members and three of our clients made it into the top 100.
So we want to say a huge congratulations to Claudia Pharoah, our fantastic Campaign Success Manager and Katie Street our Founder.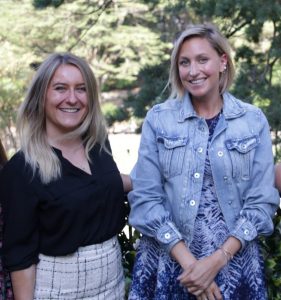 Seeing Claudia in action there's no real surprise – from day one she has worked tirelessly to book in new business meetings for our clients with great success. We are so proud of her and everything she's achieved in such a short space of time. Our Founder Katie Street has also made it in the BD100 (again)! She truly deserves it and all of us at Street are honoured to work with these two amazing and professional women!
We also want to give a shout out to some of the clients that will be joining them in the BD100 – congratulations to Alex Leith and Nick Neves, Commercial Directors at Summit: Changemakers in Retail, and Jamie Willey, Business Development Director at Tribal Worldwide London.
Well done to all those who made the list and won awards at The BD100, we can't wait to do it all again next year.